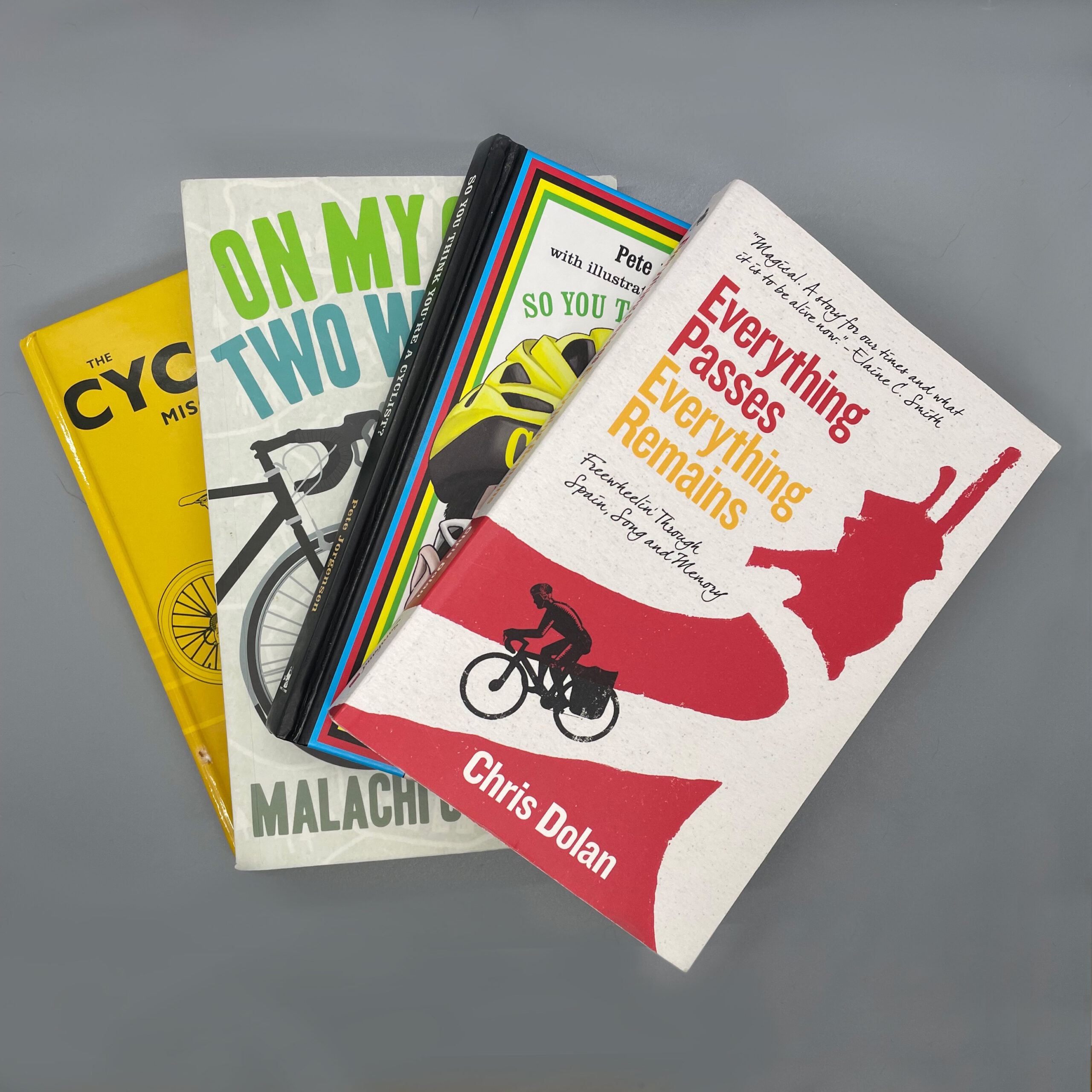 Bike Book Blessings

It has to be said that I have lost my cycling mojo of late. When I say of late, I'm talking about months at the very least.

I have a good number of bikes but currently the only one that is fully in action is my Orange P7 mountain bike that I rebuilt last year. I have three 'road' bikes that are in different states of rebuild and a bamboo bike that is currently a set of sticks in a box and some components in another box. Their respective stories will come out in due course.

I think my point is that, for whatever reason, I've fallen out of love with cycling (but definitely not with bikes!). Anyway, I picked up these four books from the Oxfam bookshop on Byres Road in Glasgow and I think they might be part of my rehabilitation process.

In face order we have 'Everything Passes, Everything Remains' by Chris Dolan; 'So You Think You Are a Cyclist' by Pete Jorgenson; 'On My Own Two Wheels' by Malachi O'Doherty; and 'The Cycling Miscellany' by Alan Anderson. Reviews of each to come in due course.

Sometimes reading about a thing rather than trying to do a thing is more worthwhile, but ultimately doing the thing is better.