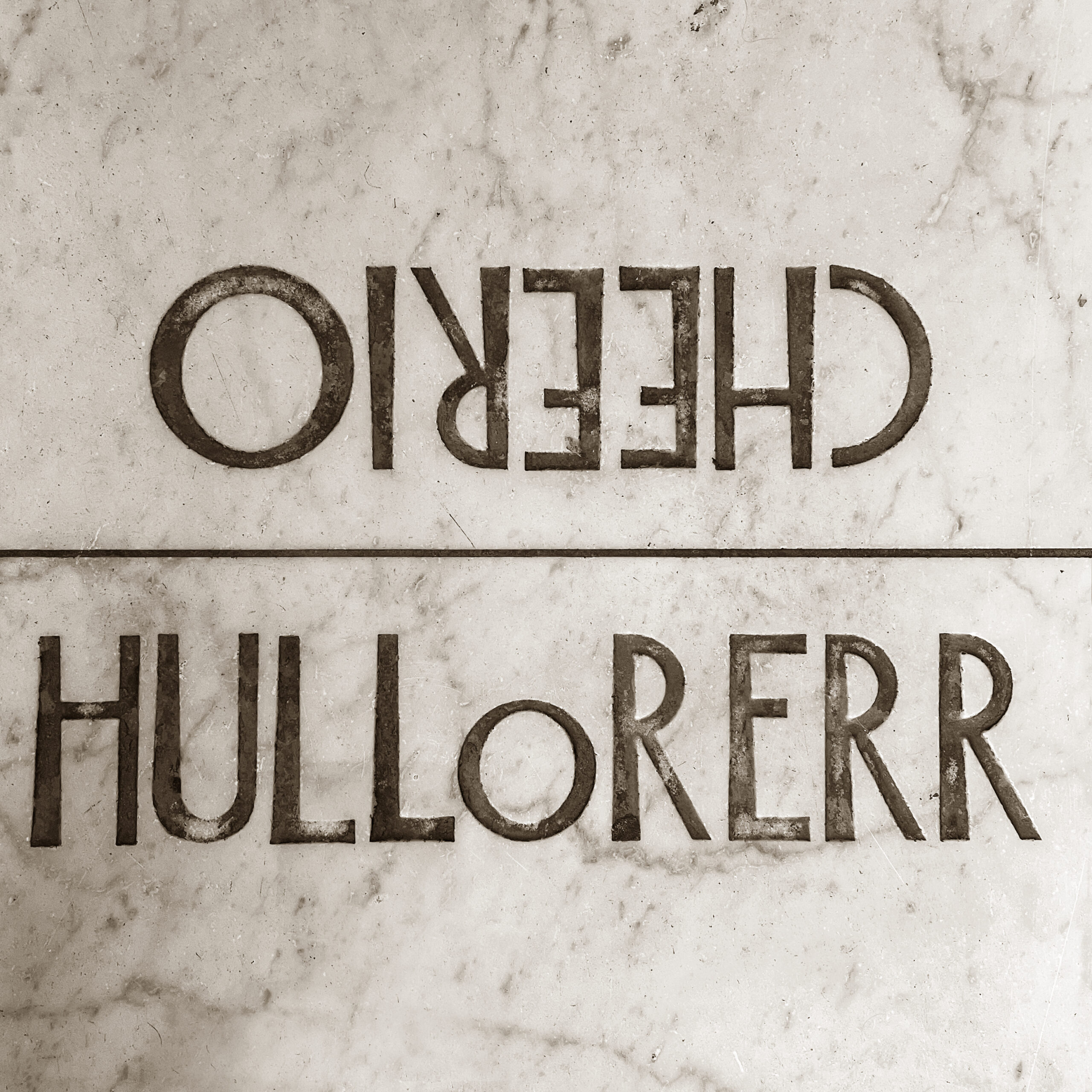 That Time I Got to Work With an Art Legend

A flashback to 2004 and a project that I underestimated at the time in terms of credibility and longevity. At the time we were up to our eyes in a load of great projects and were juggling massively, not giving ourselves the time to take stock of the magnitude of some of the things we were involved in.

The picture is of one of the marble floor tiles of the entrance to Òran Mór in Glasgow – one of the most random projects I have ever been involved in. The legendary Scottish author, playwright and artist, Alasdair Gray was commissioned to create many elements of this space, including what can only be considered as the Scottish equivalent of the ceiling of the Sistine Chapel.

Anyway, I digress. As you arrive at Òran Mór, the floor tiles say hello and goodbye in different languages depending on which direction you are travelling in. I can't remember how many tiles there are, but I set them all out. Every single one. Every. Single. One.

Over the years, Alasdair Gray developed the font style that has appeared in his work over time. I was sent each version of his multi-lingual alphabets on photocopied pieces of paper (it was 2004). Every single letter. I scanned the whole lot and redrew every character digitally, with a view to lay out every single word that now appears on the marble tiles of the entrance hall of Òran Mór.

It is all there for as long as whoever owns the building recognises and protects the cultural significance of the works within it.

My part in it was not insignificant, but compared to the artist, was not magnificent.

Sometimes we are blessed to work with greatness.