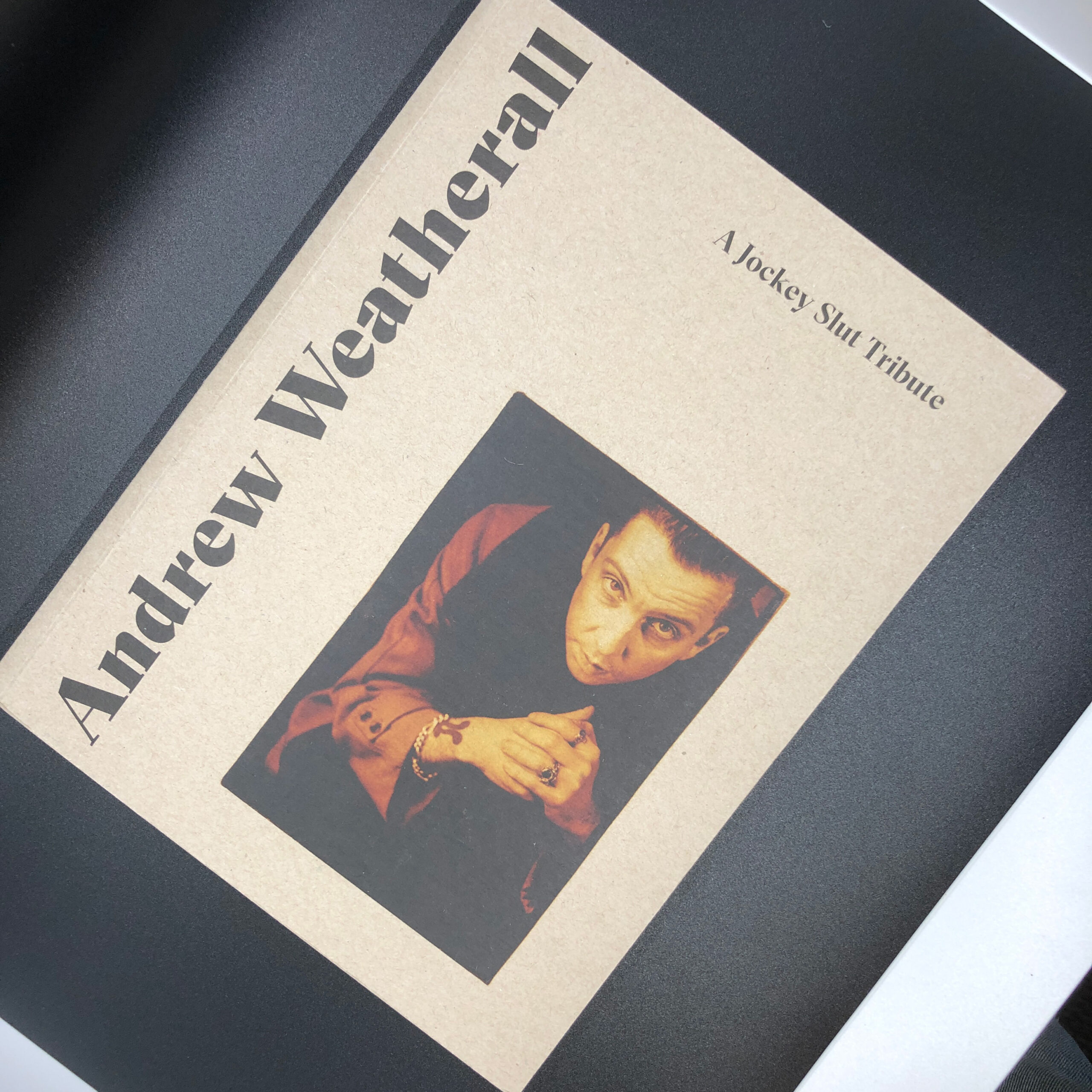 Andrew Weatherall

This afternoon I sat down for the first time since I don't know when to do some reading. My copy of 'Andrew Weatherall, A Jockey Slut Tribute' arrived in today's post. I'm hooked.

If you don't know who Andrew Weatherall is, you will have unknowingly listened to, or danced to something he had his hand in. I use the term 'is' because, despite his untimely death in February 2020, his immortality is palpable.

Emerging through the mists of the acid house scene, Andrew Weatherall became one of the world's most sought after producers, remixers and his talents as a DJ, as a music selector, are well documented. He left other DJs and producers asking 'What Would Andrew Weatherall Do?'. He had the records that left other DJs scratching their heads, crossing styles and genres but "never knowingly exceeded 122 bpm".

I was lucky enough to hear him play, to play his tunes and even be on the same bill as him on a few occasions, but I didn't know him at all. This book is written by people that did. As you read, the love and respect pours from the pages. The book itself feels lovely. It's well designed. I love print. The texture of the paper, the warmth of the colour, the smell as you turn the pages just send me into a different place. A place you will never find on the internet. A place you will never visit online.

It is fitting and proper that such a figurehead should be remembered in such a tangible and tactile way.

Get the book if you can from Piccadilly Records, SMELL IT!