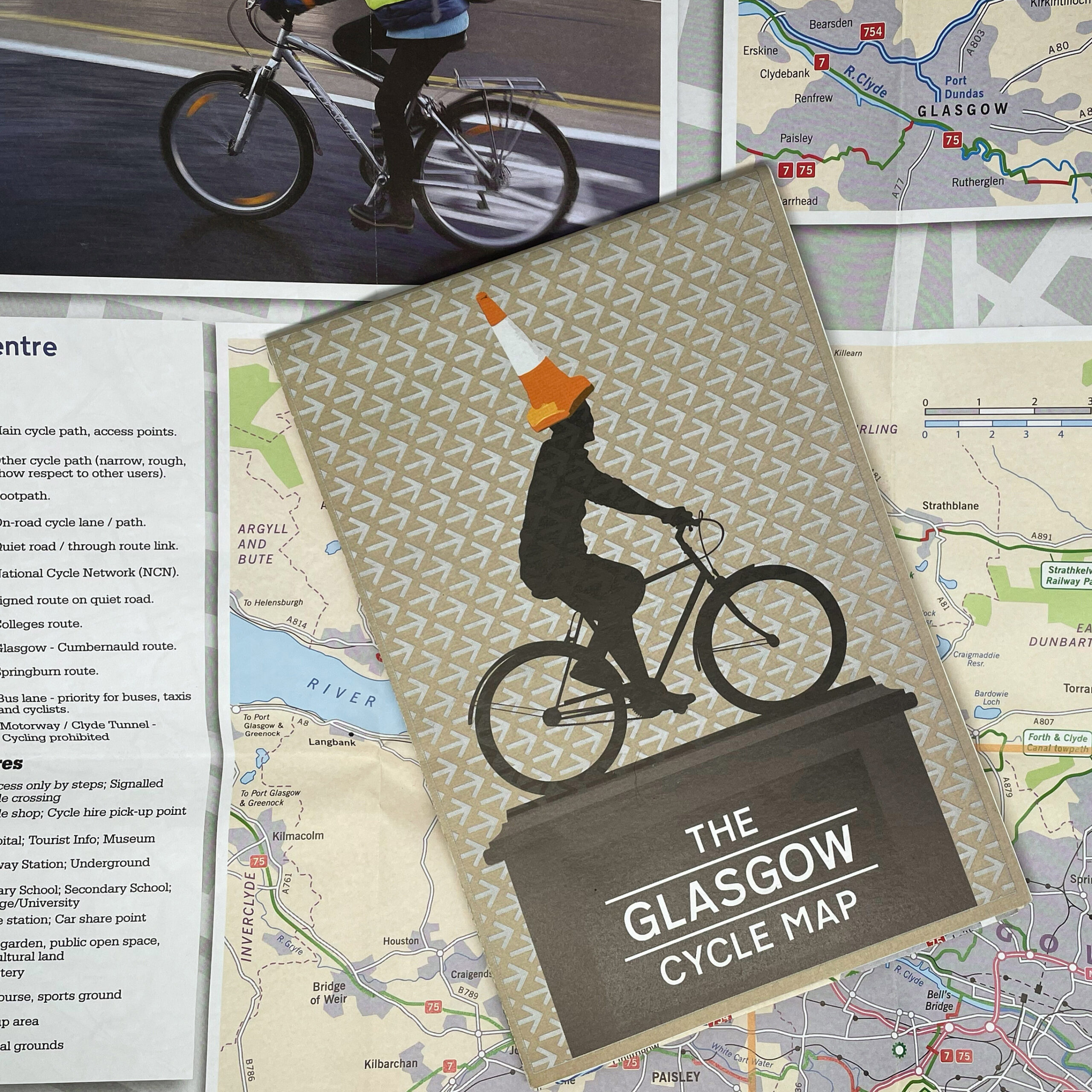 Glasgow Cycle Map

Here's another from the archives. Back in 2016, I was asked to redo The Glasgow Cycle Map. I designed the previous version, but with the rapid expansion and improvement of cycling provision and infrastructure, the map needed updating.

I worked on this project with Glasgow City Council, Spokes and what, at the time, was Glasgow Bike Station.

The mapping itself was provided by XYZ Maps and using their maps, I tweaked fonts, organised the information and added graphic elements to the layout.

I wanted the cover to have a particularly Glasgow feel, so I paraphrased a famous Glasgow icon, the Duke of Wellington statue (a.k.a. Cone Heid) outside the Gallery of Modern Art. A statue that has, for all of living memory, had a traffic cone superimposed on his head. It's a cultural statement and one which has lasted over the decades and should be celebrated as part of Glasgow's history and humour.

I like clean, functional design and well organised information; but I also like the idea of incorporating some playfulness into the process.

Never forget how amusing a traffic cone can be!