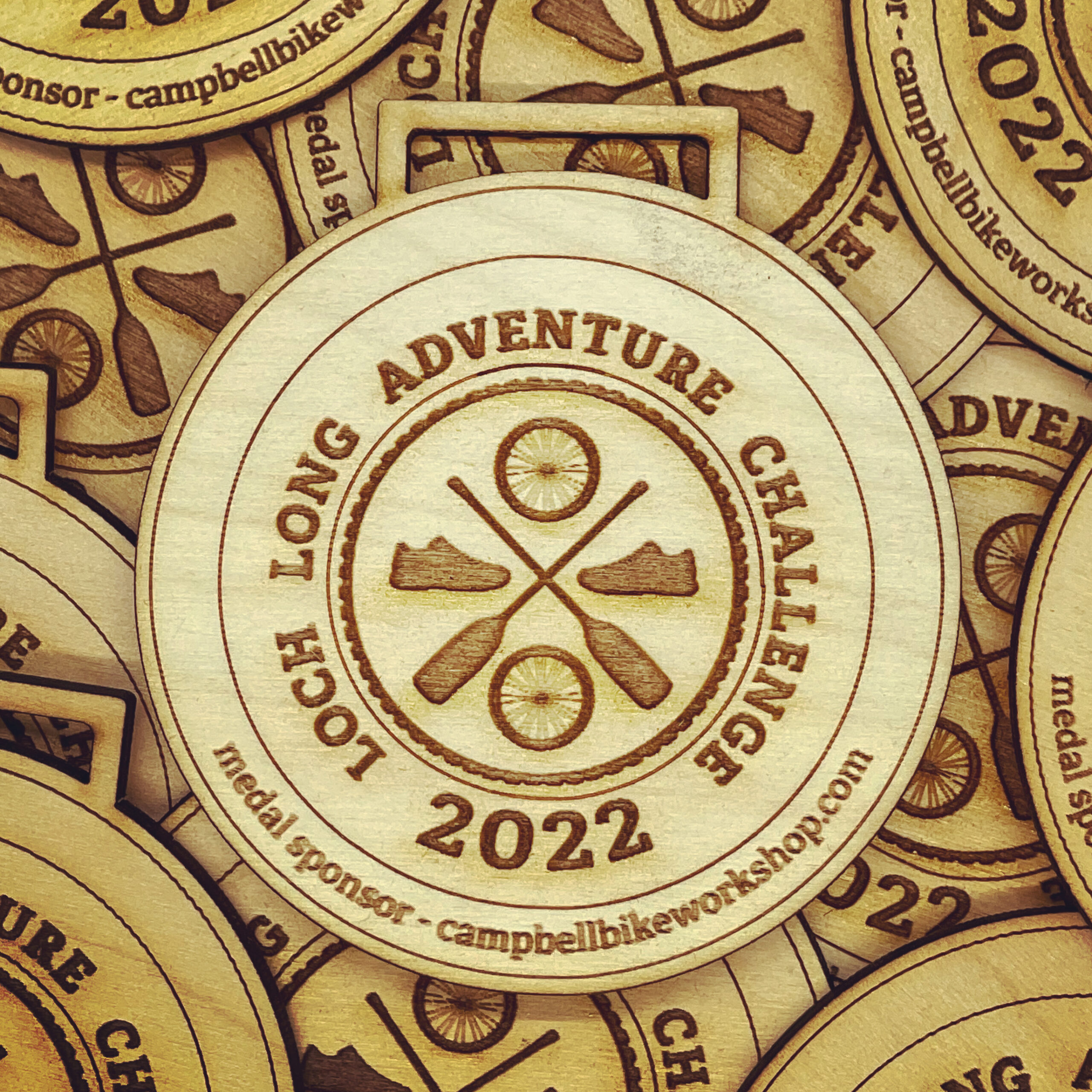 L.L.A.C.

A few years ago, I designed the logo for the Loch Long Adventure Challenge and due to the pandemic, at times it seemed like it would never happen. I am happy to have taken delivery of the participants medals. Finally it feels real.

This has been a really personal project, as the designer, but also with my workshop brand as the medal sponsor. I wanted a natural feel with a professional finish. Laser etched and cut from a high quality ply, these medals are a different version of desirable. Big thanks go out to Alice at Flux Laser Studio for her professional treatment.

Sometimes projects take longer than expected to come to fruition, but sometimes these are the ones that give the most satisfaction.