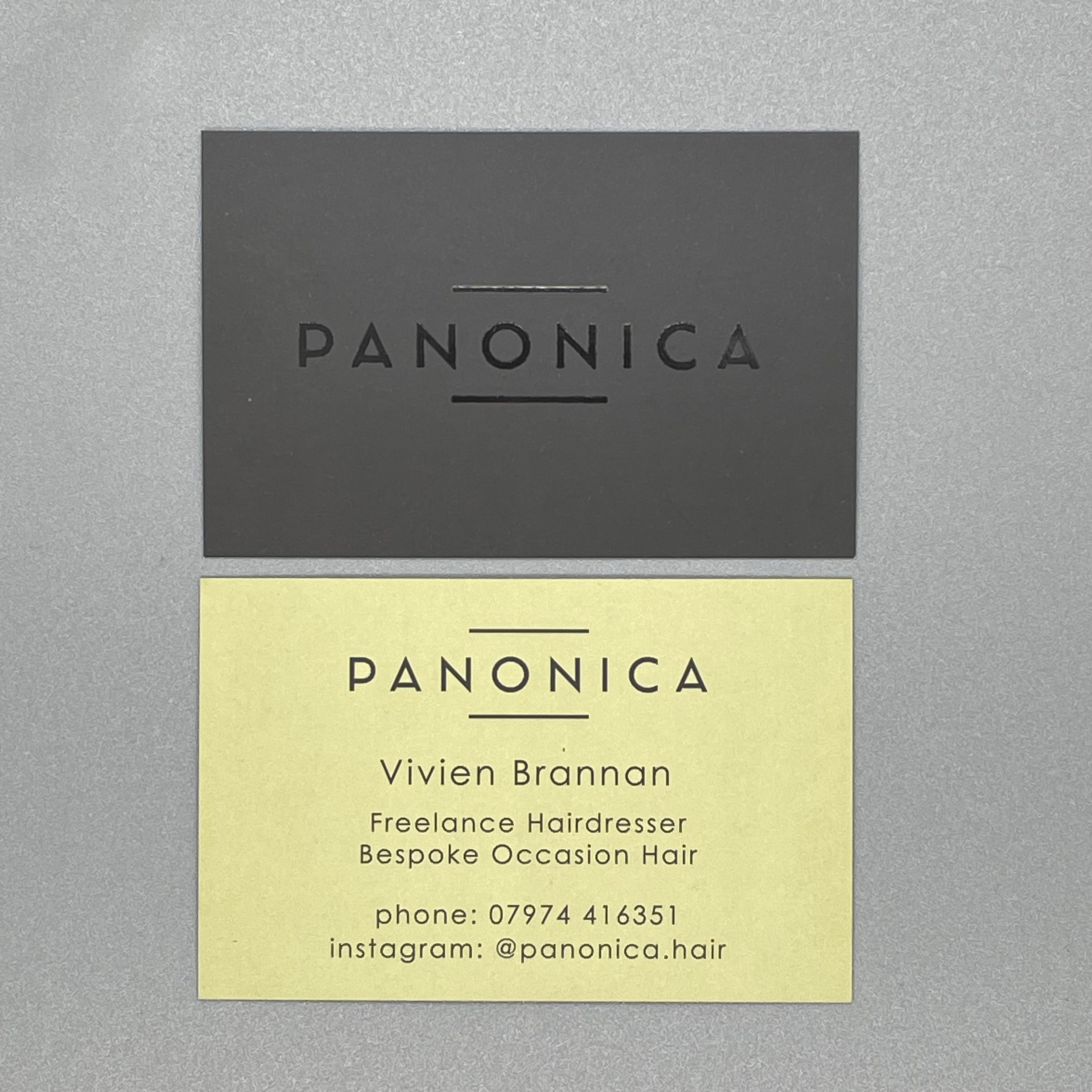 Panonica

Over the years I have worked with businesses big and small. I particularly enjoy working with start-ups, helping them present themselves with confidence. Panonica is the brainchild of Vivien Brannan, who came to us with her idea for a sculptural hair service.  The first thing we did was get a big piece of paper and the Sharpies out and talked about image, quality, positioning and so on. As the wine flowed, so did the ideas. Fortunately we had our big piece of paper as a record of the voyage our conversation took.

When we were done, she had a clear vision of how she wanted her business to be and I had a clear idea of how her business should look.

The logo is a customised font. I wanted the weight and feel to be just right and to be unique. She's a specialist, she's a class act and that needed to come across. Clean and classic design that lets the hair imagery do the talking. The business card has a matt lamination with the logo picked out in gloss. Neat, professional, simple… unlike our big bit of paper.

You can have all the tech you want, all the workflow software you like, but you know what? Sometimes all you need is a big bit of paper.