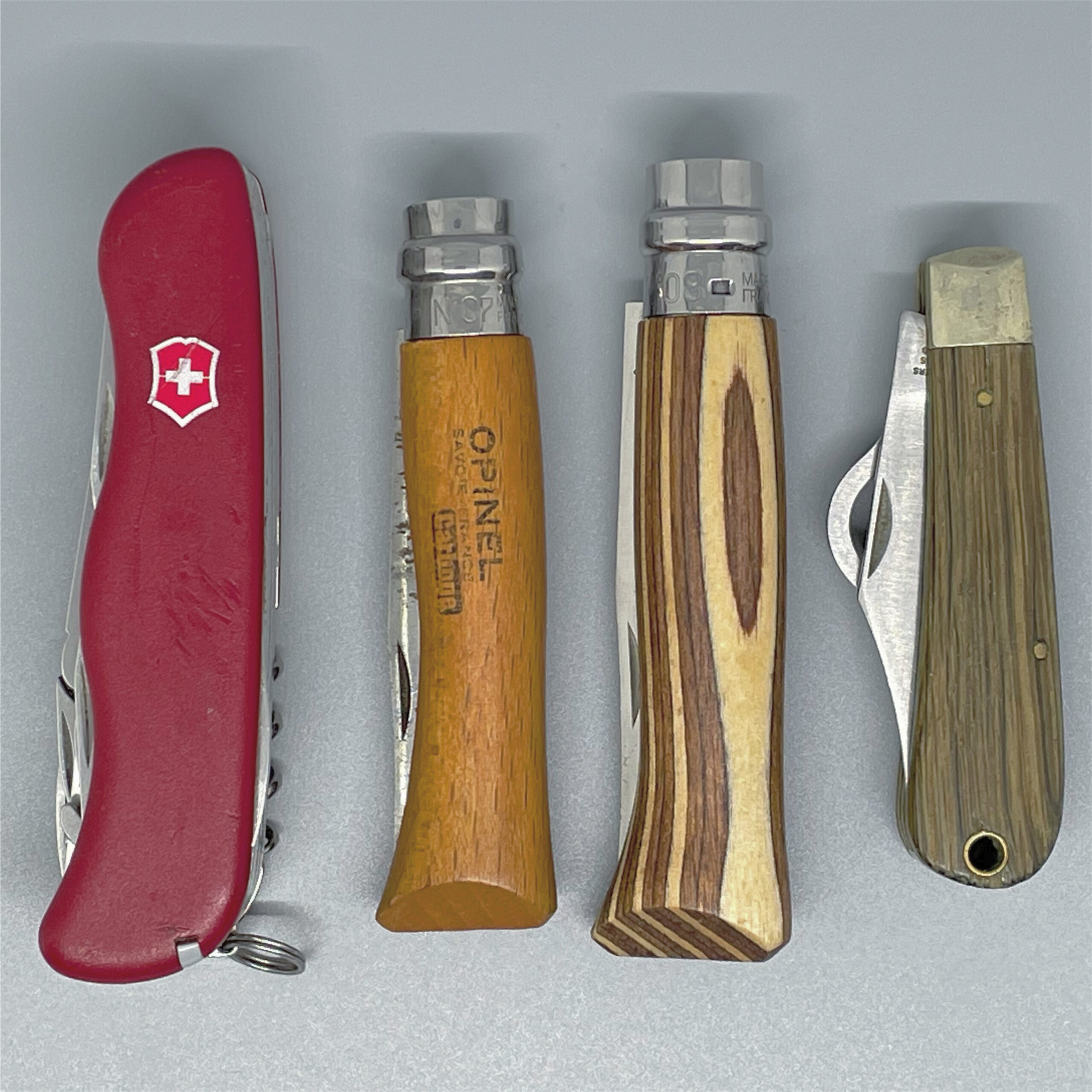 Collections

It seems I am beginning to accumulate a collection of penknives. For whatever reason, I have always been fascinated with a penknife. I've had them on and off since I was about six years old. I've only ever had five that I would consider precious. One was stolen from me – a slimline, stainless steel beauty with a fox motif that was one of the last things I bought with my Gran's birthday money gifts. If I could track down a replacement, I'd be so happy.

Anyway, look at these four. From left to right…
I'm an accessories kind of guy. Where I live, penknives are a useful every day carry, an essential accessory. There is no reason why essential can't be stylish.