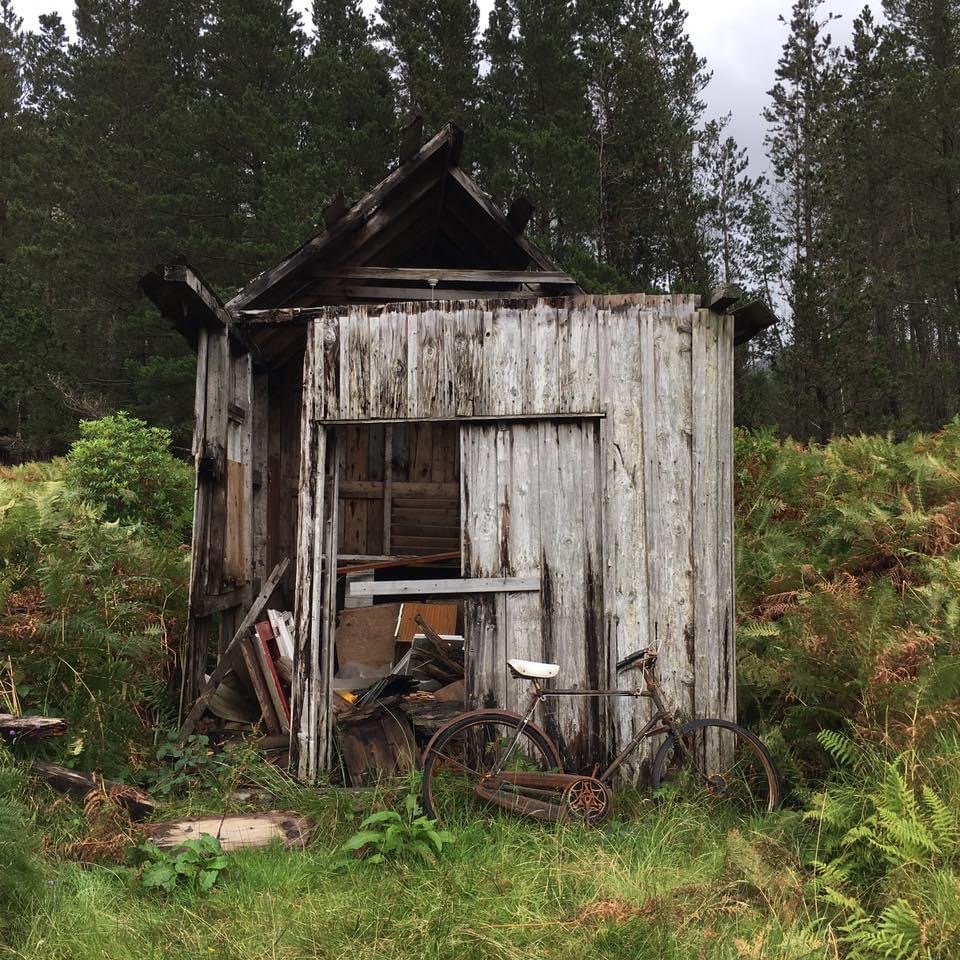 Photography

Ever since I made a pinhole camera as a young boy, I have loved photography. I would never say that I am a photographer, no way. It's an art that I am neither trained or skilled in. That said, sometimes (in my mind) I can get it right. I suppose, as a designer, I can do composition and then have to rely on light, weather and equipment to make a picture work. I was flicking back through old images and this came up from 2016. We were meandering down to the village at Loch Etive to try and find my great, great grandfather's house – he was the postmaster and used to row out from the village to meet the post boat.

On the way we stumbled across this dilapidated shed with what looks like a vintage Raleigh bike that has been leant up against the front of it for many years. I had to squelch across some boggy ground to get close enough to take this picture, but it always makes me happy. Sometimes things should just be left as they are, little vignettes or frozen moments that age naturally and eventually decay and disintegrate. I think this could be a card in the future for the Campbell Bike Workshop range.

I have a yearning to go back and try and take the equivalent photograph again to see if the composition is the same as a comparative study four years on.

Oh, incidentally, we never did find my great-great grandfather's house.