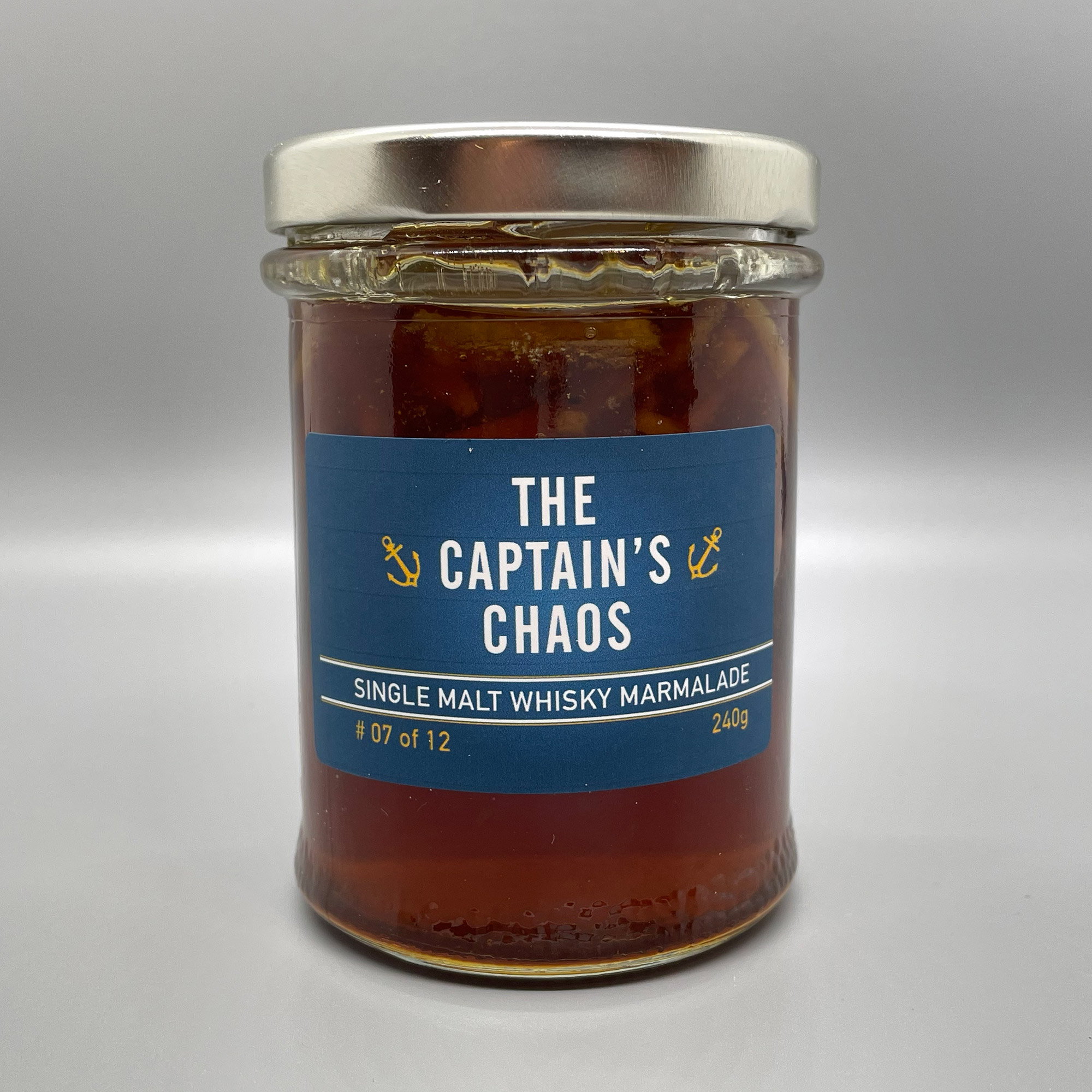 The Captain's Chaos

Hogmanay December 2020: having a Twitter chat with The Captain. The Captain has been diagnosed with terminal cancer. His Twitter post was along the lines of there being something therapeutic about making marmalade and putting it in the store cupboard for next year. He may or may not have another year.

I signed off with a direct message saying, 'Here's to 2021 and marmalade'. Having never done so before, I decided to make some marmalade to send to The Captain. Then, as usual my brain jumped 3 steps ahead and one jar of marmalade became an idea to raise some money for Macmillan Cancer Support.

The one jar became 12 jars, strictly limited edition. A single malt, whisky marmalade, made with Chaos batch 1 whisky (one of only 1200 bottles), bottled by and kindly donated by North Star Spirits.

These jars are only ever available in this silent auction.

UPDATE: the silent auction ended on the 31st of March 2021 with the bids totalling £630, which was donated to Macmillan Cancer Support on 16th April 2021. The Captain finally set sail on the 5th of April 2021.