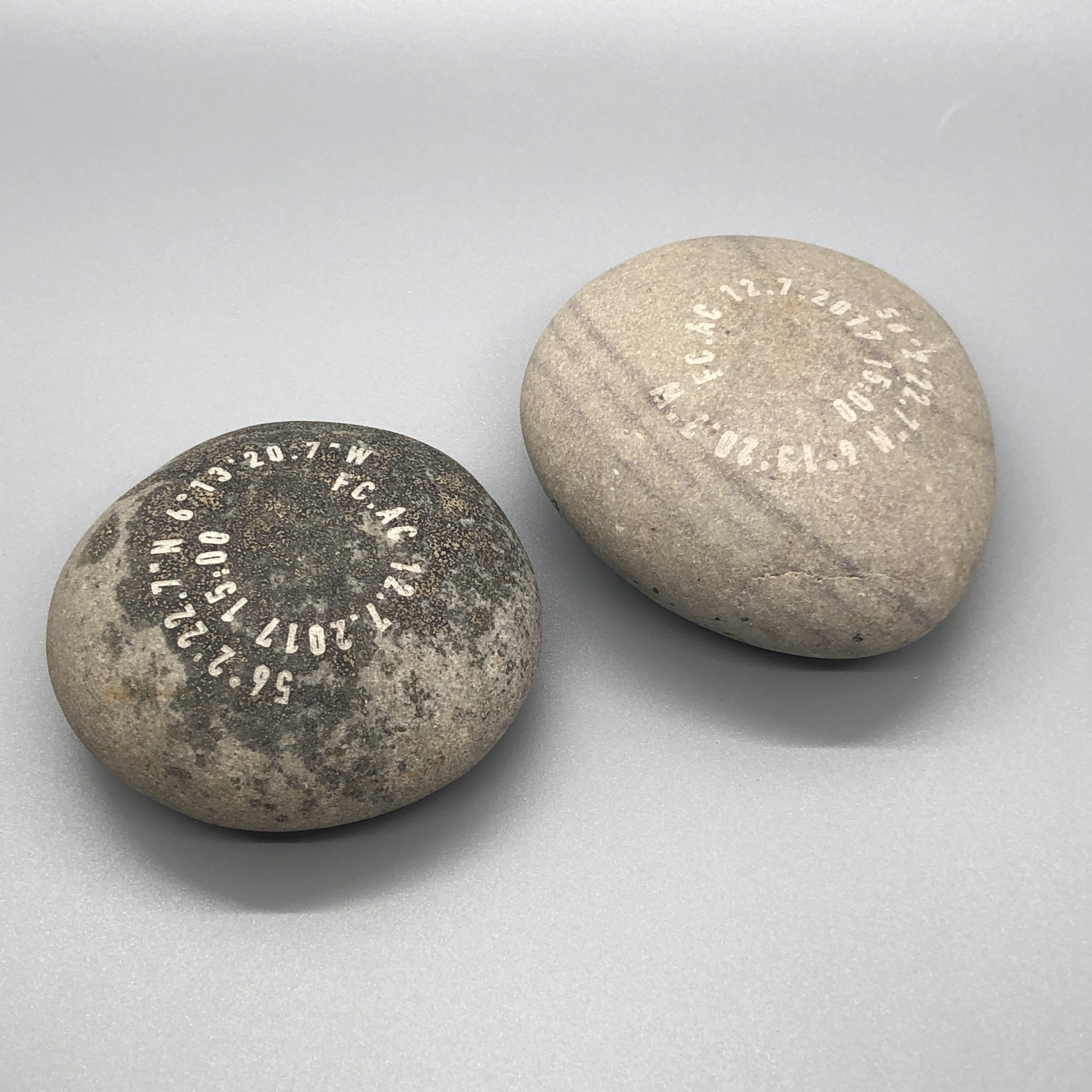 Wedding Stones

With my client looking for something a bit different for their outdoor beach wedding on a remote Scottish island, I combined initials, the date and the grid reference to create a logo to be used for invitations. I wanted to have an abstracted, compass feel – nautical but nice, if you will. It took hours of deliberation over font styles; over how to make the information legible but stylish; colours, finishes; the whole 9 yards.

Then the client decided that it would be a really good idea to laser etch the logo onto beach pebbles to give the guests as favours. I had to source a laser etching facility and then go to the island and collect suitable beach pebbles, that had to be the right size and as flat as possible. Learning how to use the laser etching machine was really rewarding but each stone took a long time!

All in all it was quite a taxing project, but when you are doing it for yourself, you are more than likely to experience doubt and be extra critical.

Sometimes your hardest client is you.